HOW IT STARTED
In July 2017, Ella Timmers sewed the first scrunchie on her pink sewing machine in her student room. That's how Ellastiek became the first scrunchie brand in the Netherlands. After selling over 50,000 pieces, Ella knew she wanted to bring more colourful designs into the world to make people happy and confident. The brand has grown from scrunchies to clothing and aspires to keep on making statement products in the future.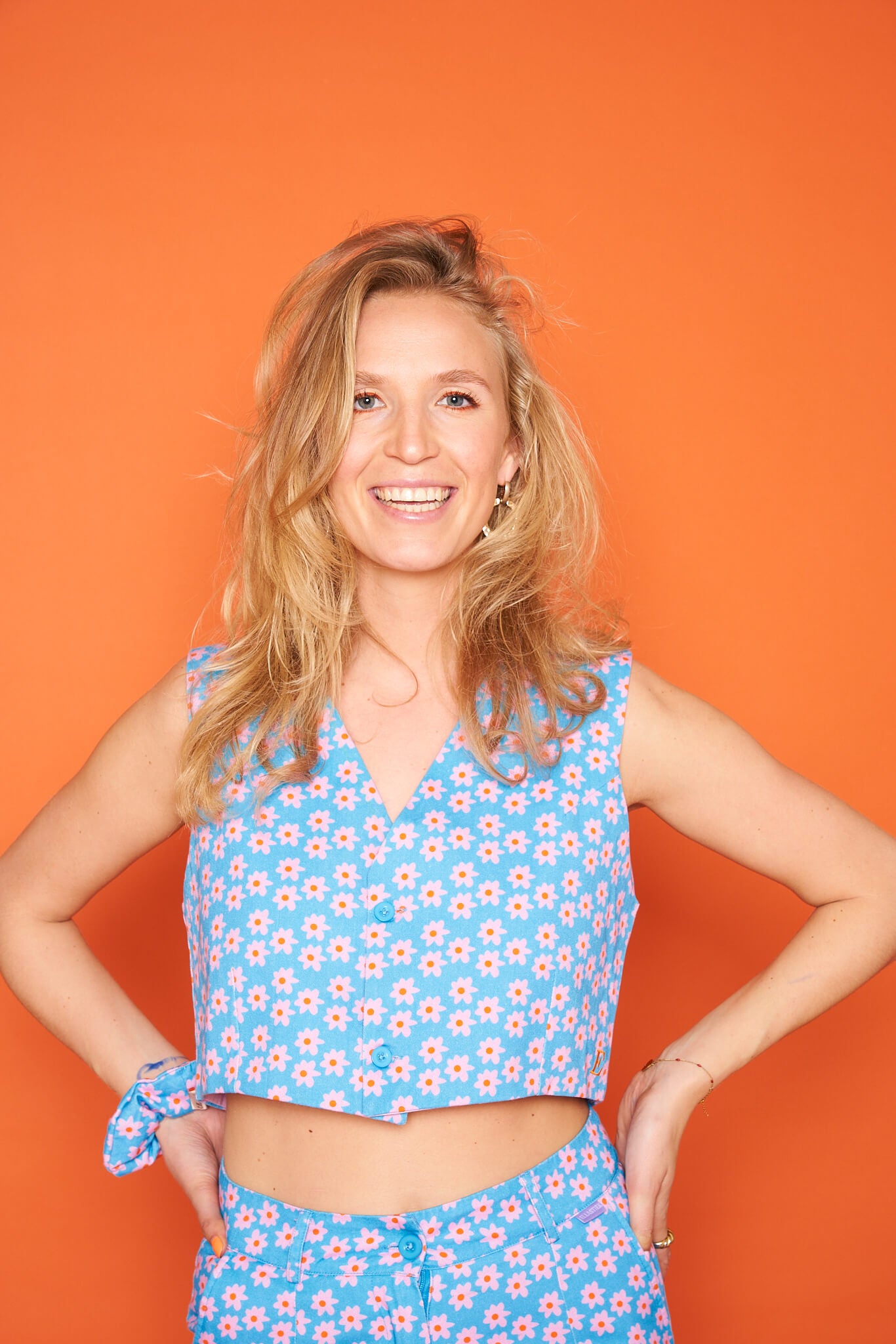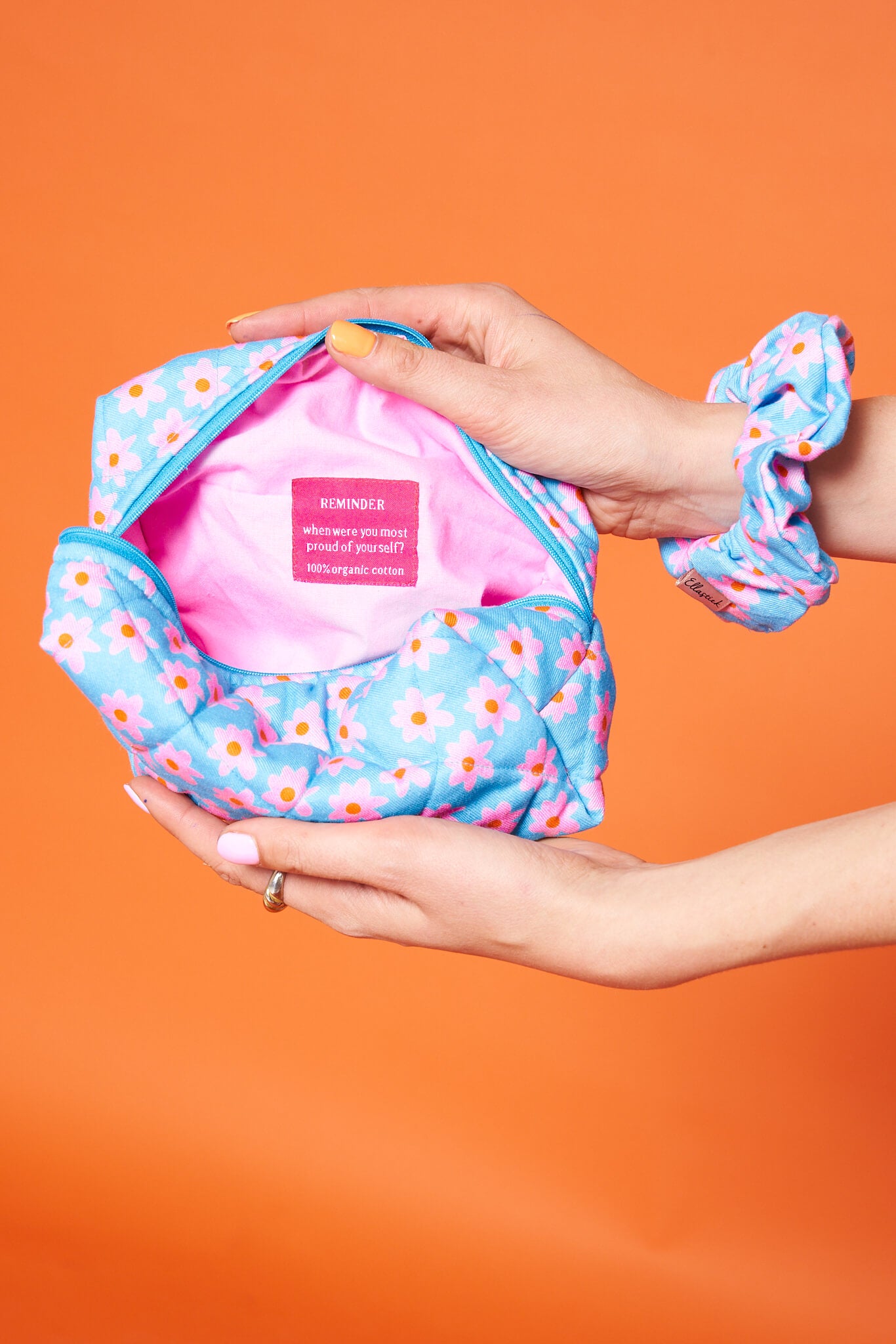 OUR BELIEF
Happiness is for everyone. That's why Ellastiek boosts happiness by building a responsible brand that creates fashion with unique and colourful patterns with the WOW-feeling. Our dedication extends throughout the entire chain. From the cotton fields, to the workers, to the well-being of our planet to our customers.
RESPONSIBLE
We are not a sustainable brand, since fashion is always about consumption and new trends. Instead, we are building a responsible brand. In every part of our business, we choose the most responsible options, solutions and innovations to improve our social and environmental impact.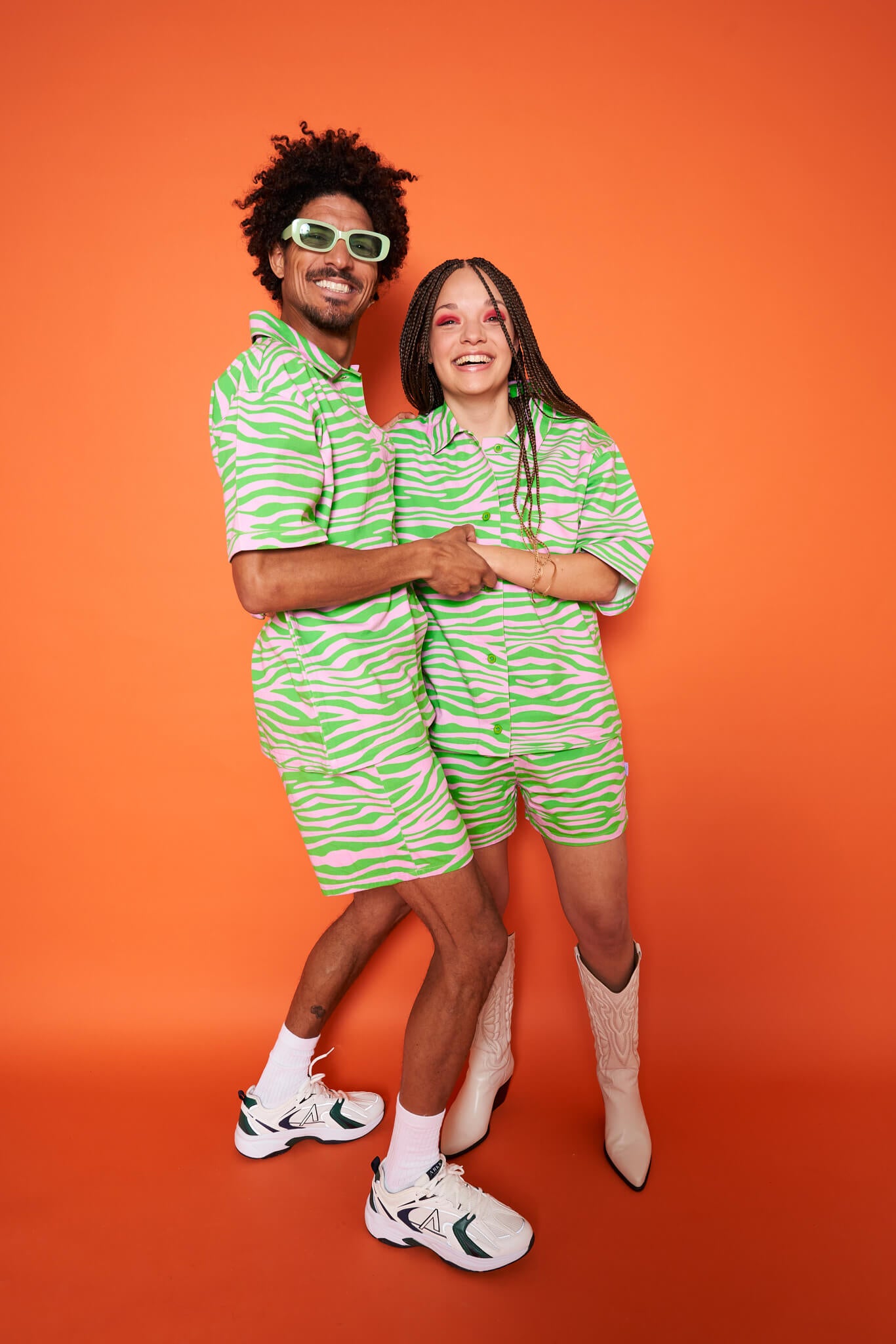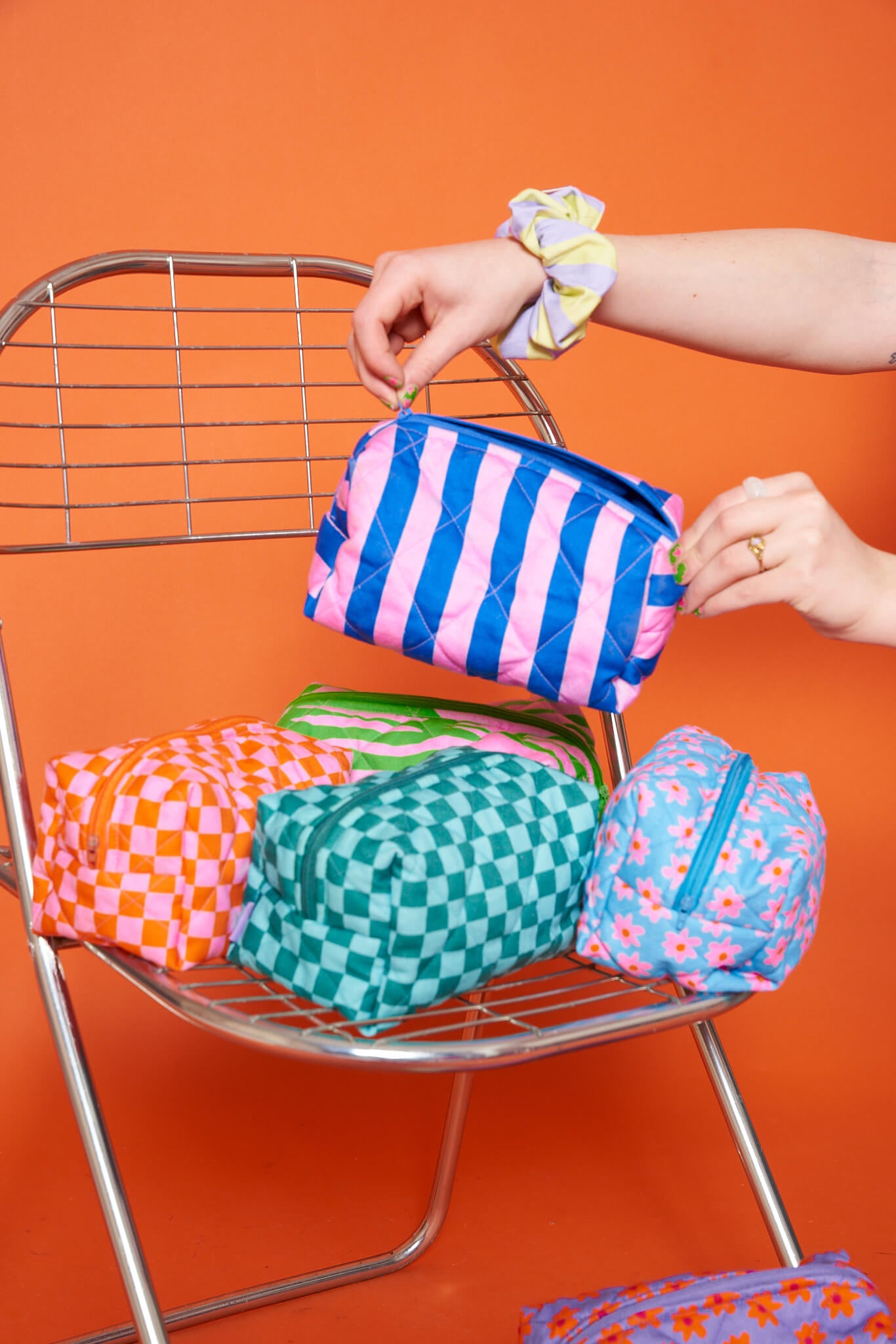 OUT OF THE BOX
We think outside of the box and don't go with the flow of the traditional fashion industry. We create a new path in the industry and go beyond just creativity. We are highly focused on product and process innovations and optimizations, so we can save time to spread more happiness and create a positive impact on people and the planet.
HAPPINESS
We believe in the concept of Dopamine Dressing: wearing more colours and happy prints = being happier and more confident. Therefore, we are not afraid to add some colour to every part of our business. Together with our Fashion Psychologist, we research concepts that are implemented within our brand and ensure the creation of happiness for all Ellastiek stakeholders.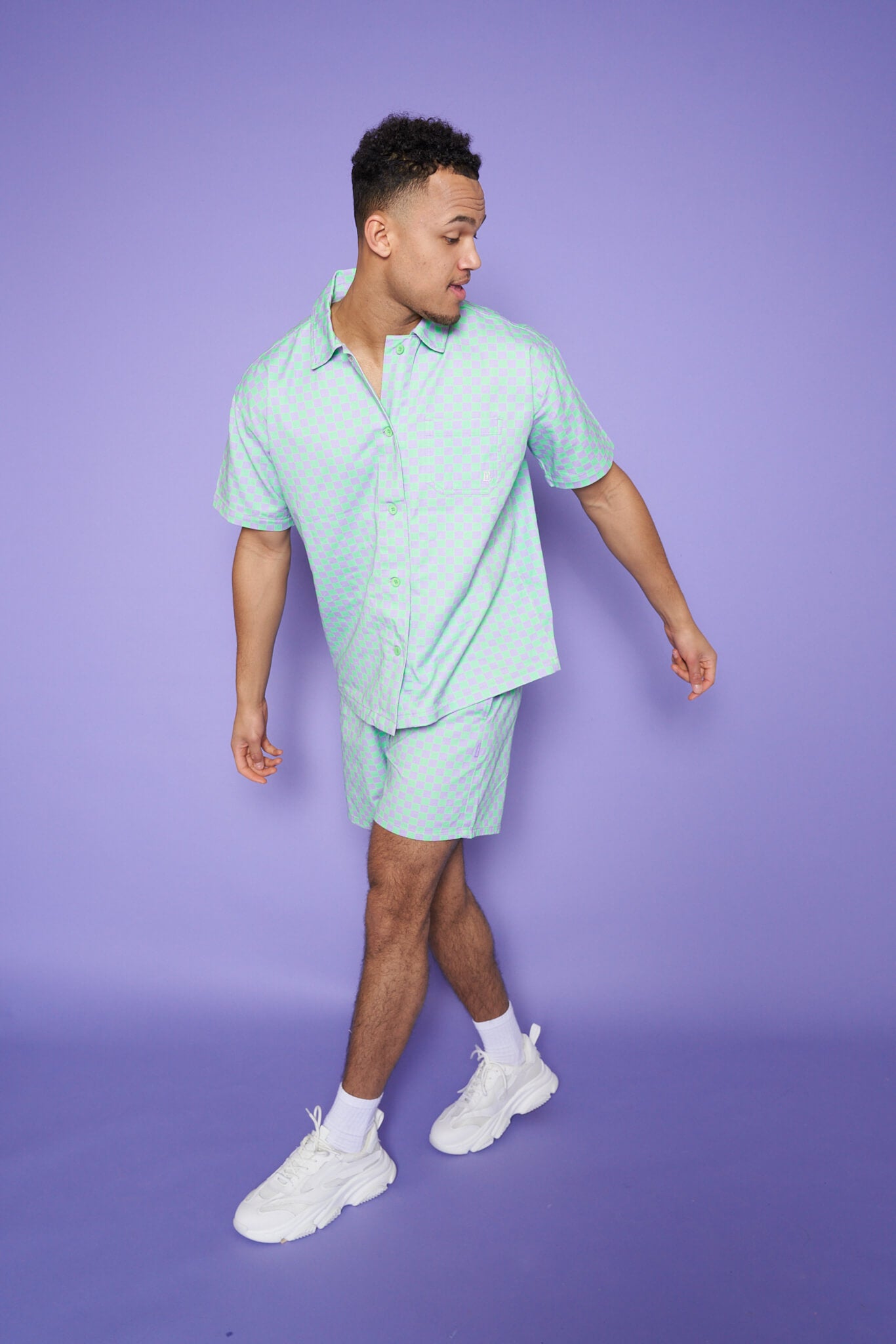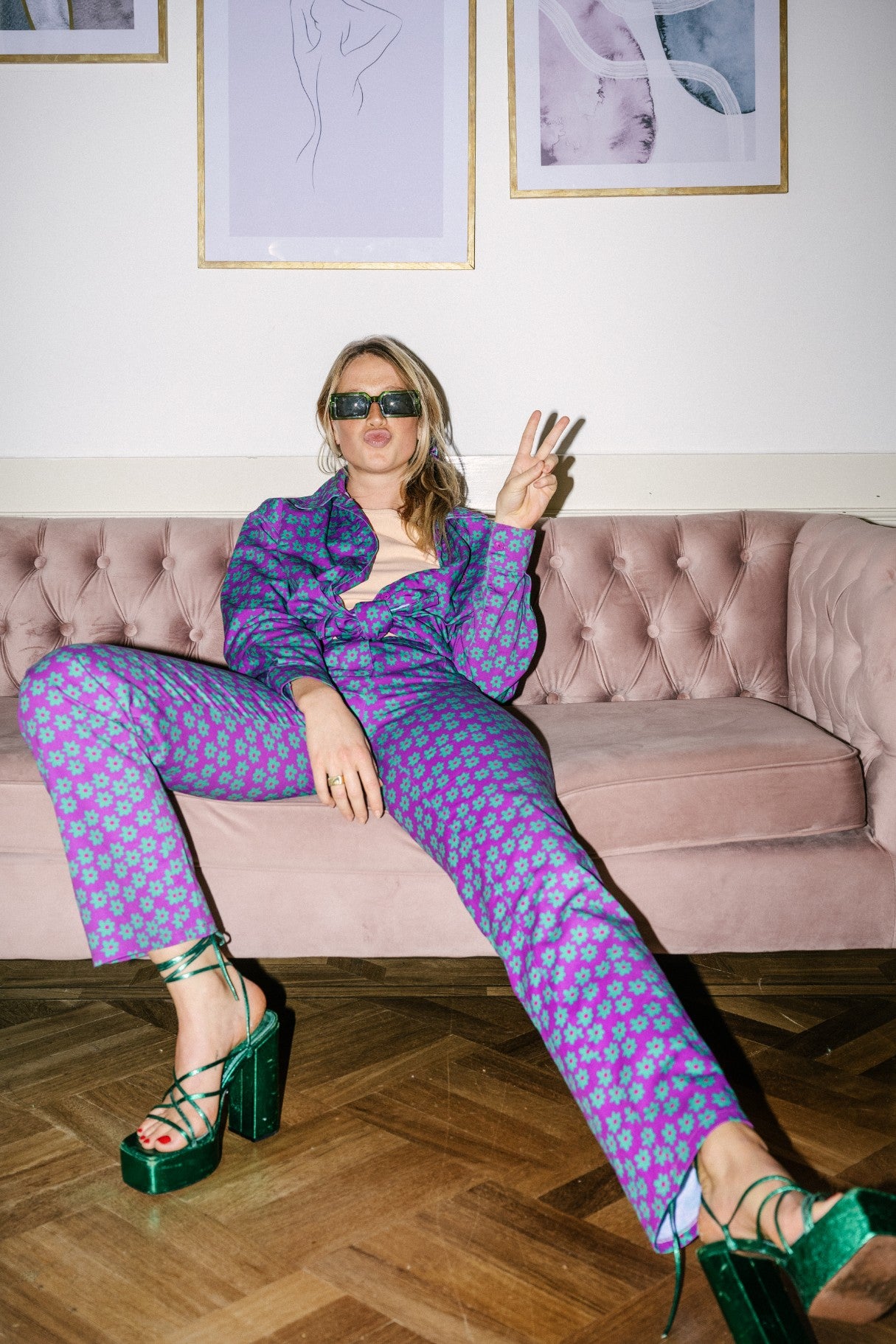 INCLUSIVE
We don't solely focus on the consumer side, but we create happiness for every Ellastiek Stakeholder, including Zohaib and Esra who are sewing our pants in our factory in Pakistan, Dimitri who is taking care of all our orders in the warehouse, Aukje who interns at our head office, and our model Demy who has been bullied for years for being gay. We emphasis that every person matters.
PERSONAL
People and their stories are the drivers of Ellastiek. Everyone should be able to be the best version of themselves always. All our products are named after people that have played an important role for Ella in her work for Ellastiek, and the prints and colours match with who they are and what they stand for. In order for more people to experience the power of personal products, we create unique patterns and trendy merchandise for companies, students, friends, and more. 
QUESTIONS?
Get in touch via info@ellastiek.com